Presented at the 7th Annual Meeting of the PMRG Institute, October 20-22, 2013 by Paul Allen, Amanda Lipski and Ethan Frank
Posted April 16, 2015 , Olson Research Group
Press Release
Presented at the 7th Annual Meeting of the PMRG Institute, October 20-22, 2013 by Paul Allen, Amanda Lipski and Ethan Frank.
EHRs are a critical part of the practice of medicine in the post-ACA era; the more we understand how HCPs feel about EHRs and how HCPs are using the technology, the better equipped we will be as researchers to leverage the platforms and the data garnered by them. The opportunity to integrate research instruments and to collaborate with the technology partners in the HIT world will be one of the next big steps in market research for the life sciences industry.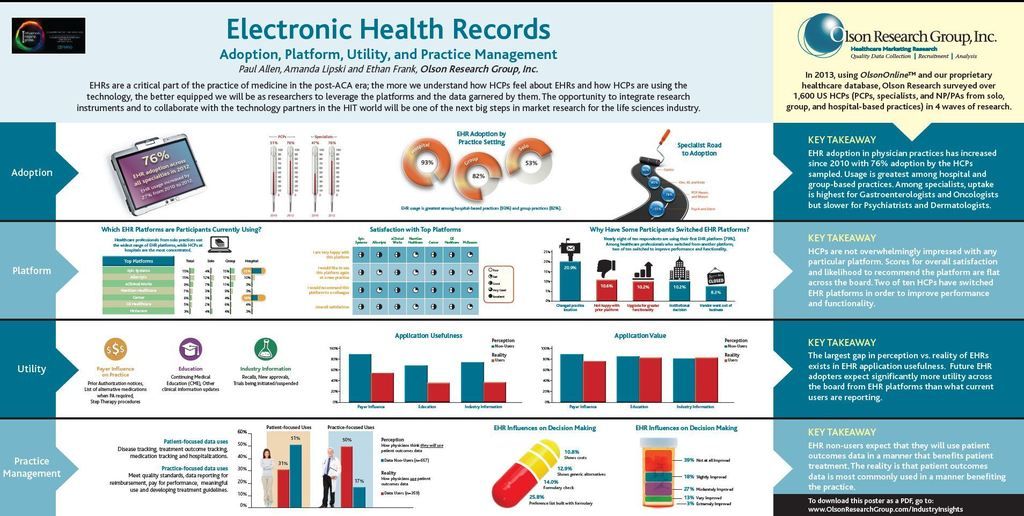 This content was originally published by Olson Research Group, Inc. . Visit their website at www.olsonresearchgroup.com.