SIS International Research Adds Two Senior Executives
Posted November 21, 2014 , SIS International Research
Press Release
SIS International Research Adds Two Senior Executives
SIS International Research announced the appointment of two senior executives in its New York City headquarters. The company appointed Chirag Vyas as Director of Global Operations and Damir Gilyazov as Manager of Market Intelligence.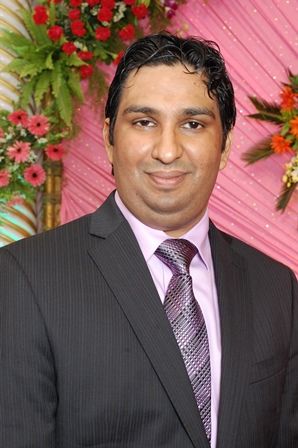 Chirag Vyas - Director of Global Operations & Quantitative Research
Chirag VyasChirag will be in charge of operations and quantitative research functions on a global basis. Chirag will also be responsible for all aspects of brand research and the quantitative tracking programs. He has industry expertise in CPG, Retail, IT, Telecom, Travel and Transportation, and Finance. In addition, he brings expertise in developing and executing digital media and social media enabled research.
Chirag is a recognized global leader in quantitative research and in the Brand and Communication space. He comes to SIS with more than 15 years of experience in market research and business intelligence. Chirag has extensive experience in Brand Equity Research, Advertising Effectiveness, Media Optimization across channels (Traditional and non-traditional like digital media), Media Mix Modeling, Product Portfolio Management, Brand Stretch, Customer Segmentation and Targeting.
He is also an expert at carrying out multivariate analysis such as Key Driver, Partial Least Square, Factor Analysis, Segmentation, etc. in a business environment. Chirag has an MBA in Marketing and Finance from Rutgers and has a Bachelor's Degree in Marketing and Statistics from Rutgers with honors.
Prior to SIS, Chirag was Senior Research Director of Brand and Communications Consulting at Harris Interactive. He was focused on using best practices and implementing new concepts or models to optimally address their requirements. He was responsible for all aspects of the research program and new solution development. He refined analytics and frameworks for brand research and social media research.
Chirag was also formerly the Director of Financial Services at TNS Brand and Communications where he focused on best practices, project management and the implementation of new concepts or models.
Chirag has a bachelor's in Marketing and a Minor in Statistics with Honors Thesis Distinction and an MBA with a focus on Marketing and Finance from Rutgers University.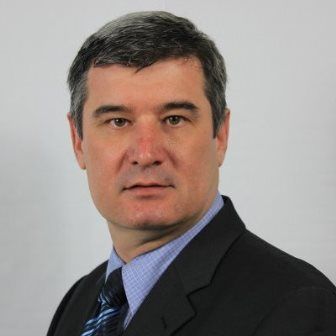 Damir Gilyazov - Manager of Market Intelligence
Damir GilyazovDamir Gilyazov comes to SIS with 15 years of experience in B2B consulting, competitive intelligence and strategic planning in Central and Eastern European economies and in global research. Prior to SIS, Damir was the Sales Manager for Eastern Europe and CIS for Nedgraphics, Netherlands. Prior to this position, Damir was the Country Manager for Uzbekistan for C.ILLIES Handelsgesellchaft Gmbh& Co, Hamburg Germany. Prior to this position, Damir was the Area Sales Manager for Central Asia for Textima Export Import GmbH, Berlin Germany.
Damir holds a Masters of Business Administration from the Hult International Business School, Boston MA and he has a Bachelor of Arts with Honors from Uzbek State World Languages University in Tashkent, Uzbekistan. He is fluent in English, German, Russian and Uzbek.
Ruth Stanat, President of SIS International Research, said, "Chirag is a skilled research professional with over a decade in supplier side experience and in the Brand and Communication space. He brings a heavy focus on best-practices, quantitative research, innovation and providing actionable business insights and recommendations to clients. Damir will enhance our capabilities in market intelligence, B2B research and strategy research. We are pleased to welcome both to the team."
About SIS International Research Inc
SIS International Research is a leading global Market Research & Market Intelligence firm providing comprehensive research services and strategic analysis of information. For over 30 years, SIS has served many of the world's largest and most influential companies. SIS offers many other innovative products and services for our client's decision-making. Our company conducts Market Research, Business Intelligence and Corporate Intelligence for over 50 industries. The company has key offices in New York, London, Berlin, Manila and Shanghai.
This content was originally published by SIS International Research . Visit their website at www.sismarketresearch.com.