SSI B2B InSSItes
Posted May 9, 2014 , SSI
Press Release
SSI B2B InSSItes is an online business sample providing access to top executives. Reach leaders powering business across hundreds of industries – both large and small.

SSI B2B InSSItes is an online business sample providing access to top executives. Reach leaders powering business across hundreds of industries – both large and small.
By partnering with blue-chip brands to create an invitation-only business panel, SSI engages the best quality business leaders to share their opinions. Members are carefully recruited, precisely profiled, and actively managed to maximize data integrity for results you can trust to grow your business.
Reach Business Leaders and Key Decision Makers
In today's world, you need a proven partner to support your business research. Technology pushes business faster and competition is fierce. To overcome these challenges, you need reliable, timely input from your non-stop business audience.
Now more than ever, you need a partner who can deliver on your timeframe, with quality you can count on to drive business. SSI has a 37 year track record of providing trustworthy sampling solutions.

Stringent Quality and Maintenance Standards
SSI uses proven processes to strengthen data integrity, verify and de-dupe respondents, and balance the sample. A full range of support services are also available including programming and hosting, data processing, coding, weighting, tabulations and database appending, with dedicated support throughout the project. Our methodologists collaborate with you to fine-tune your study for high-quality results.

SSI's B2B inSSItes Sample Distinguishes Itself from the Competition
1. Strongest verification via techniques not used by other providers
> Sources certified using SSI live telephone interview verification
> Quality controls developed over decades and proven over tens of thousands of studies
2. The most precise, accurate profiling available
> Real-time profiling, using only questions designed by methodologists
> When new members join, their details are gathered and checked for quality
3. Respondent care: Relentless focus on the respondent experience means quality answers
> Members are compensated with rewards meaningful for business professionals
> Members protected from irrelevant surveys
4. Recruitment done right: Diverse, blue-chip recruitment sources mean better representation
> SSI uses the diverse recruitment techniques which won us accolades for our consumer sample
> Others rely on one or two verticals, risking bias
5. Mode flexibility: Unique multi-mode capabilities mean your project WILL finish
> SSI is the only provider able to offer sample and data collection across all modes
> Multi-mode options give executives their choice of participation vehicle  
SSI convers your B2B world
SSI lets you dig beneath basic geography and demographics to deeply profile respondents for your study. A wealth of selects are available fo you target precisely the people you need.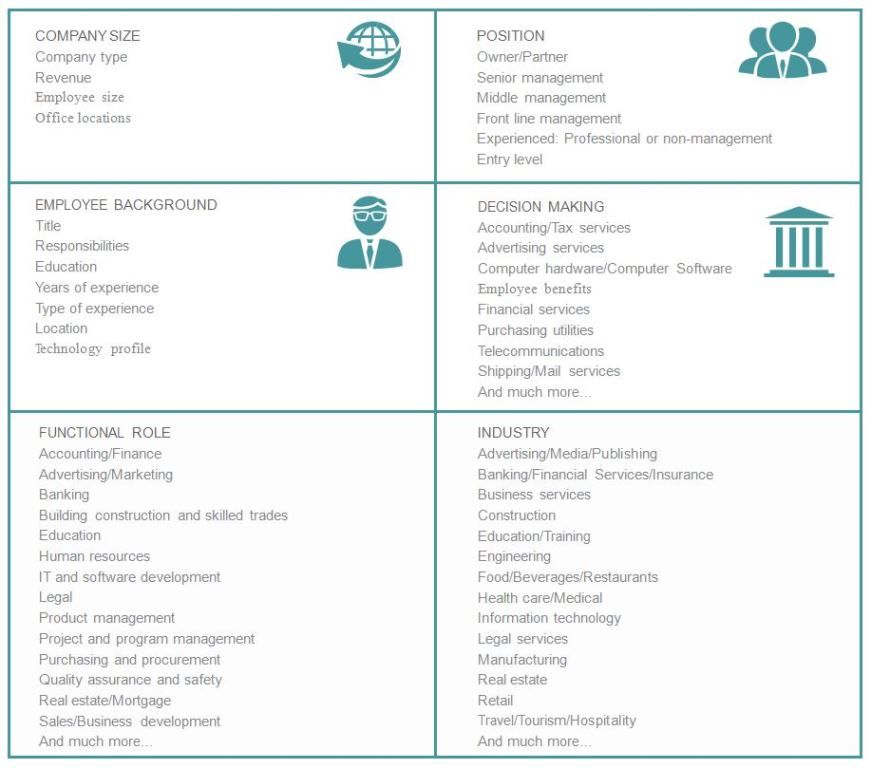 Additionally, SSI also offers an offline alternative to B2B access. Our offline solution combines the reach of Dun & Bradstreet's B2B phone list with the sampling knowledge of SSI's thought leaders. You can access companies across more than 200 countries and select your targets by your choice of criteria - Including number of employees, sales volume, SIC code (in the US) and many more. Your sample will be in your hands in 24 hours. Plus, SSI has a dedicated executive interviewing team, experienced in navigating through gatekeepers to reach the most qualified professionals for your study.
For More Information
In North America: +1 203 567 7200 or info@surveysampling.com
In Europe: +31 10 850 5300 or info.eu@surveysampling.com
In APAC: +61 (0)2 8020 2616 or inquiry.ap@surveysampling.com

This content was originally published by SSI . Visit their website at www.surveysampling.com.